Discover the Services provided by Tradlite
Tradlite offers English into French Translation services for numerous businesses. If you are a Tourism Professional, a digital developer or if you work in the scientific field, don't let the barrier of the tongue mess up with your clients: ask for your customized quote for your English into French Translation, and enjoy a customized service from your quote to the delivery… along with a guarantee!
English French Translation
When it comes to Webpage translation, app translation or of you wish to perform the translation of PDF, trust the online translation services of Tradlite ! Don't hesitate to check the Pricing and Guarantee pages for more information about the services, or ask for your free quote.
Thanks to the use of CAT tools and terminology data, your English French translation will be performed under the best conditions. You can submit your PDF, Powerpoint, Excel, Word, xliff, txt files or others: most of the file formats can be used for translation… even the html format!
Proofreading of translated texts
You are doubtful concerning a translation you received? You wish to perform a correction? No problem! Contact Tradlite right now and get your customized quote for any proofreading task.
In return, you will be provided a reviewed file plus a reviewed file in review mode (for supported formats) plus a proofreading report in order to allow you the work performed.
Voice over in French
For all your voice over needs, Tradlite provides voice over in French. You have a written text you wish to record in vocal with a human voice? You are at the right place! Thanks to the use of a professional audio recording software, Tradlite can perform this task. Very useful for touristic audioguides, museums, voice overs etc. Contact Tradlite right now to get your free quote.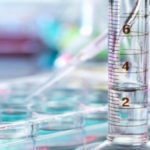 If you work in the scientific field, it can be interesting for you to make your English French translation in order to better communicate in the field.
You are in the field of Biotechnology and sell

laboratory equipment, reaction kits or chemicals

? Then make the English French translation for your guides, protocols, Safety Data Sheets or whatever for your French clients!
For

Scientists, Research teams and laboratory staff

, a wide range of internal documents can be translated into French. Don't let the tongue put a barrier to your staff coordination! Protocols, activity or Research reports, schedules, security guidelines… make the best communication with your French colleagues by translating your scientific documents. You plan to communicate your research work with your pairs? Ask your scientific translation to Tradlite! Conferences, Research reports… ask your customized quote for your scientific translation.
As a general rule, Tradlite can take care of the English French translation for your popularization, press or blog articles. A lot of people are passionate about complex subjects: not only the scientific speech is very specific, but moreover, they are mainly written in English. Don't let the language stand between knowledge and people!
Ready to ask your scientific translation at Tradlite ? Contact me to get your customized quote!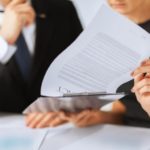 If you are an international company, it can be wise to speak the tongue of your customers. When it comes to customer service, commercial communication via email or whatever, communicating to your clients with their tongue allows to create qualitative proximity towards them.
As the same way, do not hesitate to make the translation of your internal materials (presentations, activity reports, project drafting, goals, schedules etc.) written in English for your French employees!
If you are an individual: ask Tradlite to translate your CV! It would be a pity to miss the opportunity of an onboarding because of the tongue.
In any case, use the online translation services of Tradlite by requesting your customized quote.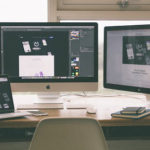 Do you own a Website for your business? Do you operate e-commerce? If yes, drive interest among ​your French clients by speaking their tongue! Communicating about your services or products in the tongue of your target customers means visibility and proximity with them, which is crucial nowadays to stand out from your competitors. 
Trust Tradlite for your Web page translation by asking today your customized quote.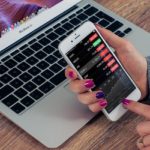 Digital technologies are an ever growing world, mainly due to the spreading of Internet and network solutions among the population. Thus, the need of translation for digital tools (apps, softwares) is higher than ever considering their international reach.
Thanks to Tradlite's online translation services, your app or software will be translated with consistency and care for quality. For example, particular care will be given in order to avoid any inconsistency between the translation of a button or menu, and the translation of the corresponding text, that we can find for example in help bubbles or tutorials intended to end user.
Tradlite also allows you to perform a translation with a given character limit, in order for example to be consistent with the user interface or the screen size of the device. 
So, are you ready to ask for your customized quote?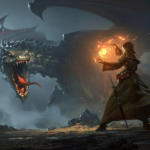 The video games business undergoes a huge expansion, with an increase of 13% in the revenue generated between 2017 and 2018.
But to be successful, it is important to match the culture of the target audience: good localization is the key.
Video games are quite challenging in terms of localization, since they use an array of terms as well as specific jargon, not only for the video games industry but also between different types of video games. As a general rule, a FPS will not be localized the same way as a MOBA or a RPG!
At Tradlite, your video game will be localized according to the context (type of game, type of device), but also according to the target audience (casual audience or for passionate, intended to adults or rather for young teenagers, etc.). Several tones or styles can be considered according the desired levels of seriousness or immersion. As an example, the use of « tu » will not give the same feeling as the use of « vous » for the player.
In any case, don't hesitate to contact Tradlite to ask for your customized quote for your video game translation. You will be allowed to give as much indications as necessary for the context, the desired terms or the target audience.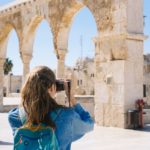 Do you operate in the Tourism business? If yes, reach the French tourists: ask Tradlite to perform your English French Translation for all your materials related to Tourism. Thanks to online translation provided by Tradlite, attract French tourists by speaking their tongue! Your potential customer will then be more receptive to the touristic service you propose.
When it comes about tourism maps, leaflets, marketing materials for trip, transportation, accommodation or cruise plans, don't hesitate to ask for a customized quote for your English into French Translation! 
In particular, concerning museums or audio guides, Tradlite provides French voice over services, made with a professional audio recording software.
Tradlite.com, it's more than
0
translated words!